21.12.2020
ACER assesses the consistency of national and European gas network plans and their contribution to energy transition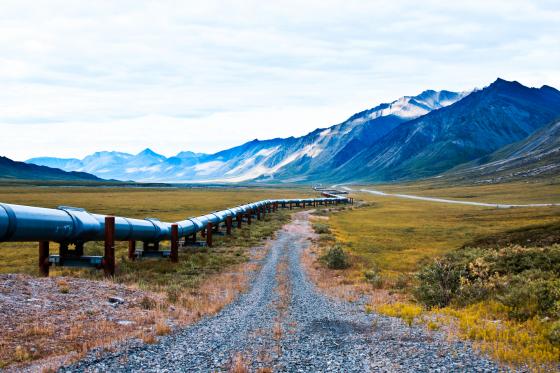 What is it about?
​​Every other year, ACER carries out a comprehensive review of the National Development Plans (NDPs) assessing their consistency with the EU-wide Ten-Year Network Development Plans (TYNDPs). This ACER review is based on information provided by NRAs, and covers the methodological and project consistency between the most recent NDPs and the draft EU TYNDP 2020.
What's​​ in the ACER Review of gas NPDs?
ACER's review of NDPs covers, among other ​topics: the certification of  Transmission System Operators (TSOs); type of unbundling models; the consultation process of the plans; the inputs used and resulting outputs; the most recent publications; and methodological aspects such as the use of network, market and sector integrated studies and cost-benefit analysis. What is new in this ACER review is an analysis of whether the energy transition aspects are covered in the gas NDPs. ACER finds that 89% of the NDPs are gas-specific, of which 75% exclude hydrogen and 4 NDPs (15%) include hydrogen.
Sector-specific v's cross-sectoral network planning

Whilst it is possible for NDPs to cover several energy sectors (e.g. gas, electricity, oil, heat, etc.), ACER finds that currently only 2 countries (Denmark and Spain) have cross-sectoral (electricity and gas) network development plans.
National Regulatory Authorities (NRAs) support gas NDPs focusing more on green and low-carbon gases, and evolving towards integrated planning with electricity in order to better align network planning with energy transition goals.
Consistency of National and European gas network development plans
ACER has observed that the level of project consistency of national and EU-wide plans is close to 63% and varying per Member State. ACER notes a falling level of project consistency between NDPs and the present draft EU TYNDP 2020 in comparison to the two previous editions of the EU TYNDP. This decrease in project consistency is largely explained by the inclusion in the EU TYNDP 2020 of energy transition projects which are not part of most recent NDPs.
ACER Recommendations
ACER's Opinion leads to a number of recommendations for improving the consistency of national and European plans, among which:
1.    NDPs should be prepared and published in each Member State at least every 2 years.
2.   ​Cooperation between operators during the preparation of the NDPs regarding the development of cross-border capacities and other projects with significant cross-border impact should be improved.​
3.    Proposed investments in NDPs and TYNDPs should carefully reflect the views of network users on the need for capacity expansions.
4.    Project cost data should be included in all national and EU network plans.

5.    The sustainability dimension should be more emphasised in gas network planning, for which initiatives and legislative reforms of the network planning framework at national and EU level may be needed. Network plans should focus more on investments allowing green and low-carbon gases to be injected into the networks.
The ACER Opinion and its Annexes​ provide comprehensive information on the most recent gas NDPs.