Representing diversity and respecting dignity at the workplace
​​​​​At ACER we value diversity and make no distinction on the grounds of sex, race, colour, ethnic or social origin, genetic features, language, religion, political or any other opinion, membership of a national minority, property, birth, disability, age or sexual orientation.
ACER currently employs twenty different nationalities and is committed to fostering a culturally diverse work environment.
The Agency guarantees respect for everyone at the workplace and it is committed to prevent any psychological or sexual harassment.
A rainbow of activities shows Diversity and Inclusion (D&I) in action in ACER:
Training

Human Resource (HR) policies and practices

D&I resource library

Dedicated D&I section in the Staff Newsletter

Fostering a culture of inclusion through a dedicated D&I group (pro-actively led by ACER's staff)

As chair of the Diversity and Inclusion Working Group of the EU Agencies Network (EUAN), ACER helps spreading the European spirit of diversity and inclusion across the family of EU Agencies, with:

the adoption the EUAN Charter on Diversity and Inclusion (May 2021) 

information sharing and awareness raising activities e.g. through workshops/on-line talks on D&I issues to share good practices

ACER's internal D&I survey inspired a common D&I survey template for use across the EUAN, ensuring an effective data collection on D&I matters. Read more on the EUAN website.
Work arrangements and wellbeing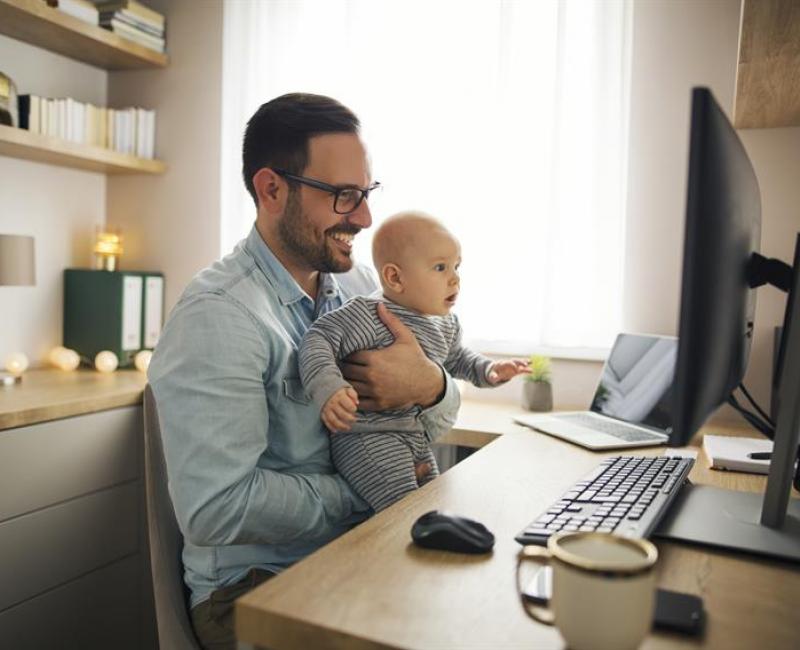 Flexible work arrangements, days of leave and public holidays
ACER strongly supports and encourages a healthy work-life balance. The Agency introduced flexible and core working hours, so that Staff members and SNEs are free to choose the beginning and the end of their working day while ensuring their office presence during core hours.
Telework is also supported for Staff and SNEs, so to carry out their duties outside the Agency's premises.
ACER has between 17 and 19 days of public holidays spread across the calendar year.
Staff members and SNEs are entitled to annual leave of 2 days per month. 
 
Wellbeing
At ACER, we CARE!
The Agency offers annual medical checks to staff and organises seasonal vaccinations. It also offers the possibility of specific and ad hoc medical and consultation services concerning physical and mental health.
The Agency also subsidizes several sport activities, such as football, yoga, fitness, climbing, Pilates, and many more.
Any newcomer can also benefit from the Welcome Buddy programme helping new colleagues to get a good start with their new life at ACER and in Ljubljana, as well as to integrate quickly in the new environment.
ACER's employees are also supported by the Staff Committee (SC), acting as a bridge between the staff and the management and ensuring the  interest of staff is represented. ​
 
Learning and Development 
Our learning and development portfolio ranges from language courses, own initiative learning, in-house courses, to specific training in partner institutions such as the European Commission, Florence School of Regulation, European School of Administration, and many more.​​
Remuneration, allowances, and other benefits
ACER offers a competitive remuneration scheme and several allowances.
Remuneration includes basic salary, family allowances and other benefits (compensation of costs related to entry into service, installation, annual travel and removal), depending on the individual situation.
If you are an expat with an employment contract of at least one year, you will also be entitled to the VAT exemption during your first twelve months in Slovenia.
Health insurance is provided by the European Commission - Joint Sickness and Insurance Scheme (JSIS), starting with the first day of your employment at the Agency. It can also be extended to your family under certain conditions.
ACER offers also external legal service for its staff, exclusively available for personal purposes. The service provides free-of-charge legal advising in various areas of Slovene law, such as consumer rights, property law, or tax law. The main purpose is to facilitate the integration of staff and families in Slovenia, as the host country.
Living in Ljubljana
Office facilities
In the heart of Ljubljana, ACER welcomes its staff and guests in modern and well-equipped offices.  The most important services, facilities, shops and restaurants are at a walking distance from ACER offices.
Life in Ljubljana
Ljubljana is the green capital of a green country and is considered to be a yet undiscovered gem of Europe. It is one of the smallest European capitals, with less than 300.000 residents. Awarded the title of European Green Capital 2016, the city features a widely pedestrianized city centre, well-developed cycling networks and a substantial presence of green areas, distinguishing itself for its high liveability and security levels.
Ljubljana is located in the heart of Slovenia, making it a perfect starting point for any trip. The country represents an earthly paradise for outdoor lovers offering a wide range of activities: from skiing to rafting, from climbing to cycling and horse-riding, In Slovenia, due to its relatively small size, you can swim in the sea and climb mountains on the same day.
Find out more about Slovenia​.