Cross-border cost allocation
Cross-border cost allocation
Image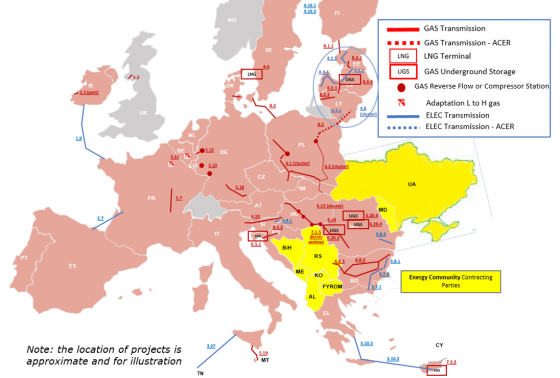 The Regulation on guidelines for trans-European energy infrastructure enables promoters of projects of common interest (PCI) to submit their investment requests, including a request for cross-border cost allocation (CBCA),to the relevant national regulatory authority (NRA).​
 
Why is the cross-border cost allocation relevant?   
Cross-border cost allocation allows NRAs to jointly scrutinise the investment requests of Projects of Common Interests (PCIs) filed by project promoters, and to determine which countries will contribute to financing them, and in which proportion. Cost sharing agreements may facilitate the implementation of PCIs if the territorial distribution of benefits and costs is not well aligned. ​
Cross-border cost allocation
Image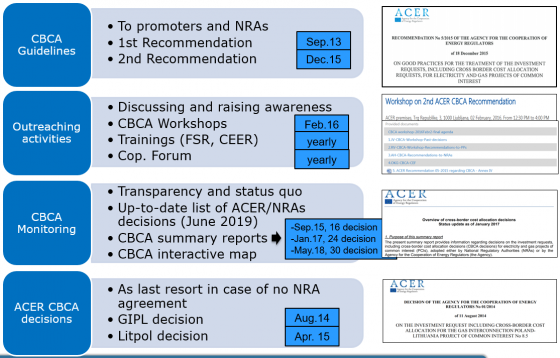 ​To facilitate the CBCA processes, ACER issued a specific CBCA Recommendation, providing guidance respectively to project promoters on the submission of an investment request, as well as to NRAs on the assessment of the investment request and the allocation of costs across the Member States.
The recommendation also details the reporting requirements of project promoters towards NRAs and TSOs of the relevant Member States.​
Cross-border cost allocation
Cross-border cost allocation Toolkit
Practical information for NRAs:
​​​NRAs should inform ACER about investment requests and CBCA decisions without delay as well as sharing the relevant documents and any update on the treatment of the investment requests (see Section 2.11).
Practical information for promoters:
The guidance on the submission of an investment request for project promoters (Chapter 1) is accompanied by a template (Annex IV) summarising all relevant information.
Monitoring of CBCA decisions:
Up-to-date list of decisions