Archive
Formerly active region: North West Region
Image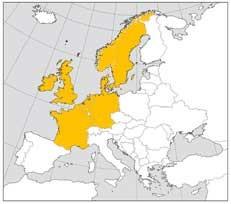 The North West (NW) region has been inactive since 2014. Cooperation continues on a bilateral or multilateral basis, outside the setting of the GRI.
​
The region was formed by the following countries:
Belgium

Denmark

France

Germany

Ireland

Luxemburg

Netherlands

Sweden

United Kingdom

Norway (observer, non-EU country)
The region produces, and consumes, the highest amount of gas in Europe. The region also hosts the most developed gas markets and hubs in the EU.