15.12.2022
ACER analyses ENTSOG's gas supply outlook for this winter in view of risks of total disruption of Russian supply
Image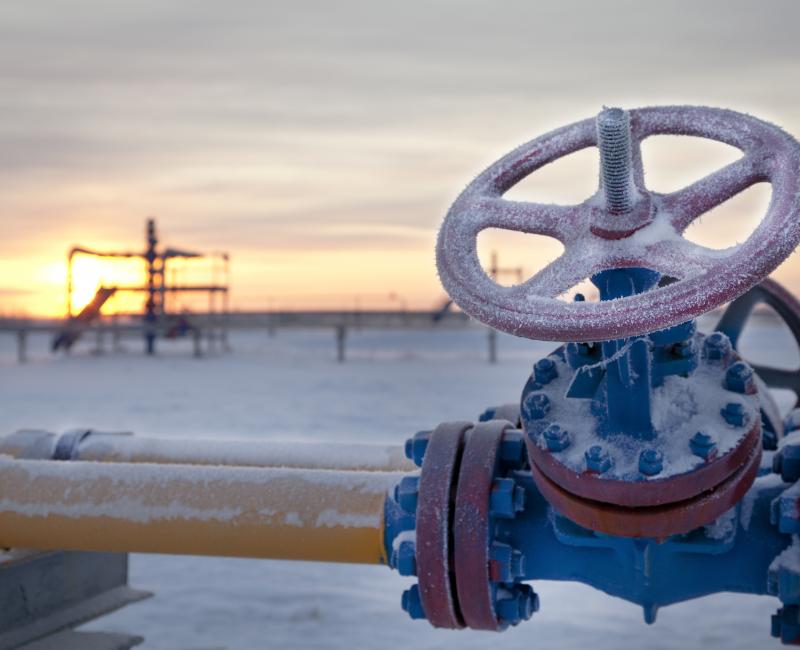 ACER analyses ENTSOG's gas supply outlook for this winter in view of risks of total disruption of Russian supply
The EU Agency for the Cooperation of Energy Regulators (ACER) publishes today its Opinion on the Winter Supply Outlook for 2022/2023 of the European Network of Transmission System Operators for Gas (ENTSOG).
What are the supply outlooks about?
The short-term supply outlooks issued by the European Network of Transmission System Operators for Gas (ENTSOG) and Electricity (ENTSO-E) provide relevant information to EU decision-makers in the current times of unusual developments in the energy sector. ACER monitors and assesses ENTSOs' summer and winter supply outlooks, and issues recommendations to further improve their methodologies.
Winter supply outlook 2022/2023: what are the main findings?
ACER highlights the following findings and conclusions from the ENTSOG's Outlook:
The EU storage level on 1 October 2022 (89%) is one of the highest in recent years and meets the objectives set out in the EU gas storage regulation;

The European gas infrastructure offers sufficient flexibility to dispatch gas supply to meet demand, assuming that there is cooperation among Member States and that sufficient gas reaches the EU. However, under specific scenarios of high demand and prolonged disruption of Russian gas supply, some possible demand curtailments are possible;

In case of a "cold winter", all European countries would be exposed to a risk of 10% demand curtailment for the entire winter season and from 10% to 27% in case of a "peak day";

Cooperation between Member States, additional gas supply, LNG infrastructure and a demand reduction of ca. 15% would efficiently mitigate the risk of demand curtailment;

Early and significant withdrawal of gas from storages will result in low storage levels at the end of the winter season, having a negative impact on the flexibility of the gas system.
What is ACER's assessment?
ACER appreciates that the Outlook assumptions and methodology were revised to consider already reduced gas flows from Russia and that it includes a scenario of full disruption of Russian gas.
Storage filling levels: ACER welcomes that the 80% EU storage filling objective was already achieved by the end of August, and that storage filling levels have to increased close to 95% by 1 November 2022. Strengthened national and EU gas storage regulations and other regulatory interventions have played a role in the successful replenishment of storages.
Use of gas storage during the winter: ACER highlights the critical importance of having adequate storage levels towards the end of the winter in case of high demand or supply disruption situations. ACER expects storage users to withdraw gas from storage prudently, and national competent authorities to monitor the withdrawal pattern in view of the filling targets for 2023, set out by European Commission.
Gas demand savings: The implementation of gas savings is fundamental for improving preparedness for this and next winter. ENTSOG should have used a "baseline scenario" of gas demand for the winter outlook consistent with the EU targets for reduction of gas demand set out under the EU Regulation on coordinated gas demand-reduction.
New infrastructure projects and maximisation of gas import and cross-border capacities: ACER welcomes that physical gas flows from France to Germany are possible since October 2022; that major gas infrastructure projects increasing the LNG import regasification capacities by more than 30 bcm and the gas connectivity across the EU have recently been commissioned or are expected to become online soon. The rapid finalisation of these projects should become a priority.
Recommendations to improve the Outlook methodology: ENTSOG should consider improving the Winter Supply Outlook assumptions and methodology, in particular by using a complementary scenario based on expected gas supply and booked capacities and estimating the effects of high gas prices on gas demand in the Outlook.     
ACER highlights the importance of close cooperation between ENTSOG and ENTSO-E to ensure, where relevant, consistent assumptions and results in their respective seasonal assessments.
Read more about the ACER's Opinion.