15.7.2022
ACER assesses ENTSOG's Gas Summer Supply Outlook in view of risks of Russian supply disruptions
Image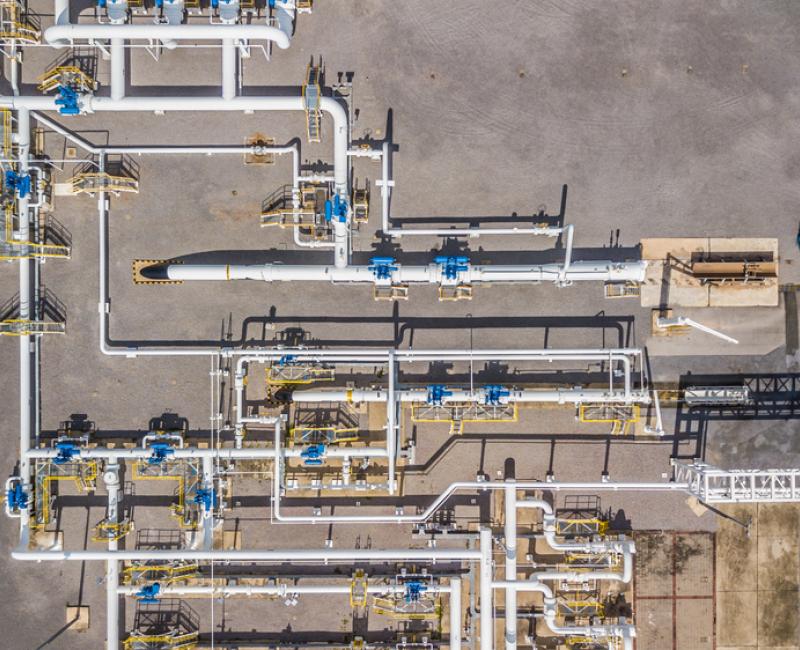 ACER assesses ENTSOG's Gas Summer Supply Outlook in view of risks of Russian supply disruptions
The EU Agency for the Cooperation of Energy Regulators (ACER) publishes today its Opinion on the Summer Supply Outlook for 2022 of the European Network of Transmission System Operators for Gas (ENTSOG).
What are the supply outlooks about?
The short-term supply outlooks issued by the European Network of Transmission System Operators for Gas (ENTSOG) and Electricity (ENTSO-E) are becoming increasingly important as they provide relevant information to EU decision-makers in the current times of unusual developments in the energy sector. ACER is mandated to monitor and assess ENTSOs' summer and winter supply outlooks, and issues recommendations to further improve their methodologies.
ENTSOG's Summer Supply Outlook 2022: what are the main findings?
ENTSOG's Summer Outlook simulations consider potential disruption scenarios from 1 April. ACER highlights the following findings and possible scenarios:
Under a baseline scenario (where there is no supply disruption)

, the European gas infrastructure provides sufficient flexibility to market participants to reach at least a 90% storage filling level in all underground gas storages by the end of the summer, ensuring planned maintenance and exports to Ukraine.

The EU is dependent on Russian gas for a minimum of 20% of its supply

. In order to minimise this dependency, liquefied natural gas (LNG) imports should increase up to 80 bcm over the summer season. However, there are  limitations in global LNG liquefaction capacities and some limitations in the cross-border transmission capacities within Europe, which may prevent some European countries from receiving all the additional LNG imports needed.

In case the pipeline supply routes through Belarus and Ukraine are disrupted for the entire summer season

, Europe can reach (on average) 84% filling level of its total storage capacity, with significant differences across Member States.

In case of a full pipeline supply disruption from Russia

, storages can only reach a 45% filling level of their total capacity. Most European countries would not reach the 80% filling target (with significant difference between Western and Eastern European countries).

Most European countries do not rely on Russian gas during summer to satisfy their demand – not considering the refilling of storages - except Latvia, Estonia and Finland.
What is ACER's assessment?
ACER welcomes ENTSOG's timely publication and acknowledges the Outlook's main findings. In particular, ACER appreciates that the scope and methodology used have been revised in light of the Russian invasion of Ukraine and the possible repercussions on risk preparedness in the European Union.
However, ACER finds that the Outlook's assumptions and methodology could be further improved and therefore issues specific recommendations for future Outlooks.
Potential impact of supply pipeline routes disruptions

: ACER recommends considering the outlook findings dynamically in view of the most recent developments affecting the gas supply situation.

Demand estimates:

It is not clear whether ENTSOG' gas demand projections have considered that sustained high level wholesale gas prices are likely to erode gas demand, particularly for industries. ACER advises ENTSOG to incorporate gas demand reduction measures in its gas demand projections.

EU dependence on Russian gas:

ACER notes the EU's dependency on Russian gas is at least 20% to meet the 80% storage level by next winter. Therefore, selected reinforcements of the gas network may be needed to provide sufficient infrastructure capacities to reduce the dependence on Russian gas imports.

Vigilance over fillings of storage during summer:

The current situation calls for continued vigilance of all actors responsible for security of gas supply, and regular monitoring of storage filling trajectories. ACER praises ENTSOG for developing tools and initiatives beyond its legal tasks, which provide real value for monitoring close to real time the gas security of supply situation.

Infrastructure to reduce dependence on Russian gas

: ACER suggests ENTSOG to carry out additional studies to identify concrete investments and costs associated.

These assessments should start from the possibilities to re-allocate existing capacities in view of expected changed of gas flow patterns from West to East.

Treatment of odourised gas:

ACER calls on ENTSOG and Transmission System Operators (TSOs) to prioritise, in coordination with national authorities and end-users, a detailed analysis on the feasibility of implementing reverse flows.

Cooperation between ENTSOG and ENTSO-E

: ACER highlights the importance of a close cooperation between the ENTSOs to ensure consistent assumptions and results in their respective gas and electricity seasonal outlooks.
Read more about the ACER's Opinion.