28.4.2020
ACER to decide on cost sharing methodology ensuring firmness and remuneration of long-term transmission rights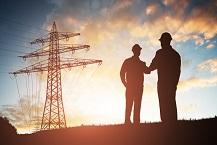 ​The European Union Agency for the Cooperation of Energy Regulators (ACER) will decide the methodology for sharing costs incurred to ensure firmness and remuneration of long-term transmission rights for electricity.
This methodology will set out the rules for sharing costs among transmission system operators incurred by ensuring firmness and remunerating the long-term transmission rights holders after the publication of the single day-ahead coupling results with optimised capacity allocation.

ACER must reach a decision before 23 October 2020.