4.6.2021
ACER to decide on the long-term cross-border capacity calculation methodology for the Core region, comprised of 13 Member States
Image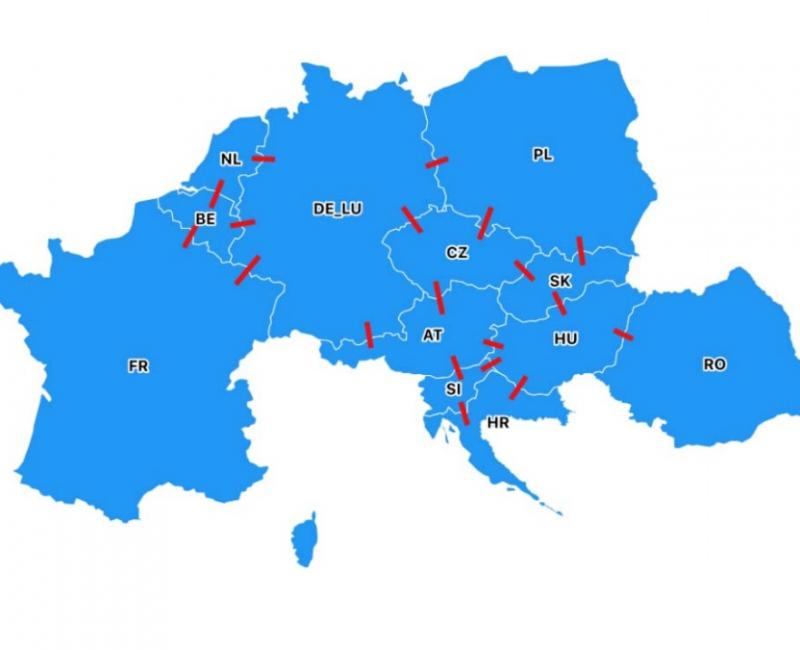 ACER to decide on the long-term cross-border capacity calculation methodology for the Core region, comprised of 13 Member States
​​​​​​The National Regulatory Authorities of the Core region asked the EU Agency for the Cooperation of Energy Regulators (ACER) to decide on the long-term capacity calculation methodology (LT CCM) for the region.
The Core region comprises 13 countries: Austria, Belgium, Czechia, Croatia, France, Germany, Hungary, Luxembourg, the Netherlands, Poland, Romania, Slovakia and Slovenia.
What are the benefits?
Long‐term cross-border capacity calculation promotes effective long‐term cross‐zonal trade. By calculating reliable capacities and making them available to market participants at an early stage, long-term capacity calculation allows for long‐term planning and provides hedging opportunities.
The long-term capacity calculation methodology for the Core region shall cover yearly and monthly capacity calculation processes, by applying the flow-based approach.
How exactly will this ACER Decision contribute to a more integrated European electricity market?
ACER's Decision will contribute to the effectiveness and integration of the Core electricity markets by establishing the common rules for calculating the long-term cross-zonal capacity at regional level.
​Next steps:
ACER will launch a public consultation for four weeks; expected dates are from 5 – 31 July 2021.
On 9 July, ACER will organise a workshop on this topic.​ 
ACER expects to reach its decision by 3rd November 2021.​