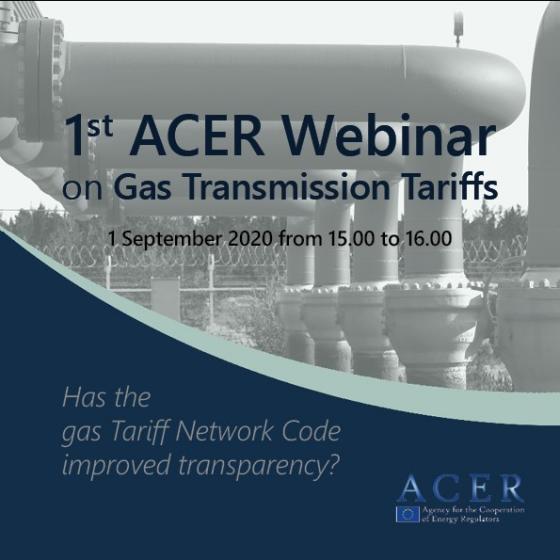 ​​Following the recent publication of "The in​ternal gas market in Europe: The role of transmission tariffs. EU Agency report on the application of reference price methodologies in Member States", ACER will held a series of webinars. The first one will take place on 1 September and will be about transparency.
The webinars will include speakers from the Agency, Eurogas and the European Network of Transmission System Operators for gas (ENTSOG). The second half of the webinar will allow a dedicated Q&A session with the audience.
You can
register h​​ere​​.

The second webinar on 8 September will be on "Efficient allocation of costs and cross-subsidies". Registration for this second webinar will open soon.​