20.12.2013
ACER published its Opinion on the Draft ENTSO-E Work Programme Autumn 2013 through December 2014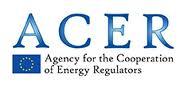 On 18 December 2013, ACER published its Opinion on the 'Draft ENTSO-E Work Programme Autumn 2013 through December 2014'
In this Opinion ACER came to the conclusion that ENTSO-E's work programme for 2014 is in principle in line with the requirements of Regulation (EC) No 713/2009 and Regulation (EC) No 714/2009. Overall, it considers the ENTSO-E work programme a fair compromise between concise and detailed information.
In some areas however ACER believes additional clarification would be useful to better explain the scope of activities. For instance, ACER recommends ENTSO-E:
to list particular deliverables not merely in a table by their title but also with regard to their content;

to include a short description of the network codes directly in the work programme;

to consider in the context of the work on the implementation of the forthcoming network codes also the monitoring and the analysis of such implementation;

to specify plans regarding market developments for the long-term timeframe and regarding capacity calculation;

to consider an early preparation of a comprehensive description of the methodology applied to develop the visions and scenarios for the TYNDP 2014 and a submission of the TYNDP 2014 to ACER for opinion earlier than December 2014;

to extend the work on recommendations relating to the coordination of technical cooperation between Community and third-country TSOs also to countries other than Turkey;

to describe the research and development activities in more detail to enhance their understanding.