13.1.2015
ACER publishes its first Implementation Monitoring Report on Gas Congestion Management Procedures (CMP)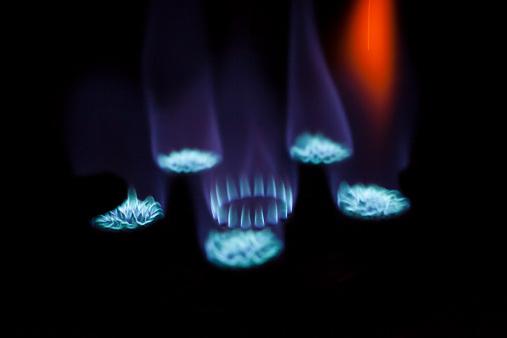 ​In the first implementation monitoring report of its kind, the Agency finds incomplete implementation and limited application of congestion management procedures across the EU.   Based on surveys among TSOs and NRAs, detailed analyses and case studies as well as an initial evaluation of the effects of CMP implementation, the first
ACER Implementation Monitoring Report on Gas CMP
delivers the following conclusions and recommendations:  
CMP implementation is not yet fully completed in the EU and application of CMPs is rather limited.


The dynamic re-calculation of technical and additional capacity by TSOs needs improvement in terms of higher frequency.


Generally, the harmonisation of CMP application could be further improved. The currently largely mixed CMP application (OS & BB vs. FDA UIOLI) at the two sides of one IP and its possibly negative effects is to be further investigated.


The capacity products' range for the surrender mechanism has to be enlarged by some Member States to be in line with the legal obligations.


The data reporting frequency to NRAs in respect to the LT UIOLI mechanism is to be increased to a biannual one.


The NRAs are requested to better facilitate data reporting to the Agency and of their TSOs to ENTSOG's Transparency Platform.
The ACER Implementation Monitoring Report on Gas Congestion Management Procedures focuses on the formal implementation of each of the respective CMP provisions by Gas Transmission System Operators (TSOs) and National Regulatory Authorities (NRAs) in 2014. The provisions include the introduction and application of the following mechanisms to relieve contractual congestion at interconnection points:  
Oversubscription and Buy-Back (OS & BB),


Firm day-ahead Use-It-Or-Lose-It (FDA UIOLI),


Long-Term Use-It-Or-Lose-It (LT UIOLI), and


Capacity Surrender.
The first Commission decision in the area of Guidelines and Network Codes in the gas sector was on the Guidelines on Congestion Management Procedures (CMPs), mostly applicable as of 1 October 2013 at Interconnection Points in the EU. The CMP guidelines put additional transparency requirements on TSOs and ENTSOG (the European Network of TSOs for Gas), including the publication of CMP related data on ENTSOG's Transparency Platform.