11.6.2021
Building trans-European energy infrastructure: ACER finds that more than half of the projects are on time, but observes several delays and some potentially non-robust Projects of Common Interest (PCIs)
Image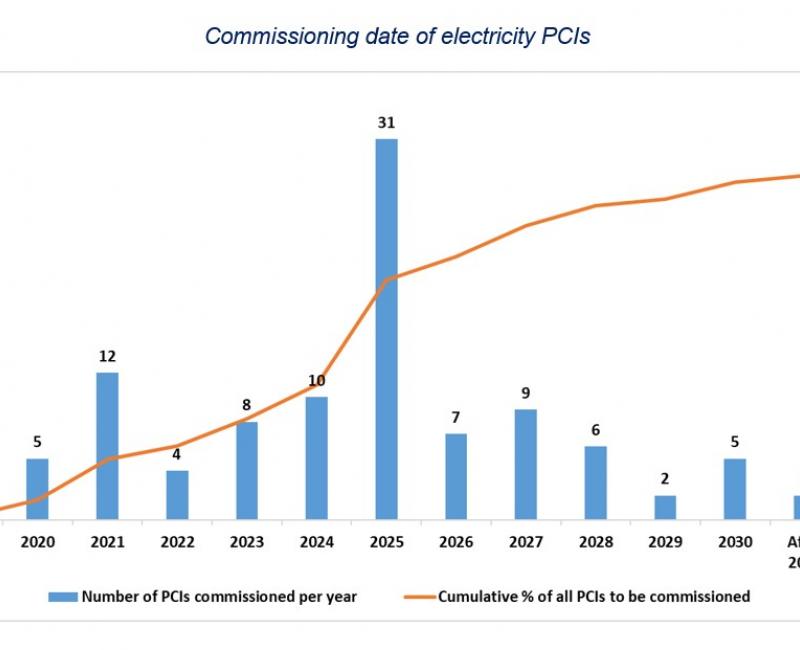 Building trans-European energy infrastructure: ACER finds that more than half of the projects are on time, but observes several delays and some potentially non-robust Projects of Common Interest (PCIs)
What is the report about?
ACER has published the 7thedition of its annual report on the progress of electricity and gas Projects of Common Interest (PCIs​) for trans-European energy infrastructure.​
Overall, ACER notes a positive trend in their advancement:
about two-thirds of the electricity and gas PCIs are already in permit granting, under construction or commissioned, while about one-third of them are less advanced, being under consideration or planned, but not yet in the permitting phase,
the implementation of more than half of the PCIs progressed in a timely manner,
70% of the projects are expected to be implemented by 2025.
However, ACER notes that about 25% of the electricity and gas projects cumulate delays from year to year, and several additional projects are postponed by their promoters. ACER also identified some PCIs that did not advance their status over the past six years (with most of them remaining in the permitting phase). This led ACER to conclude that project promoters' projections were too optimistic.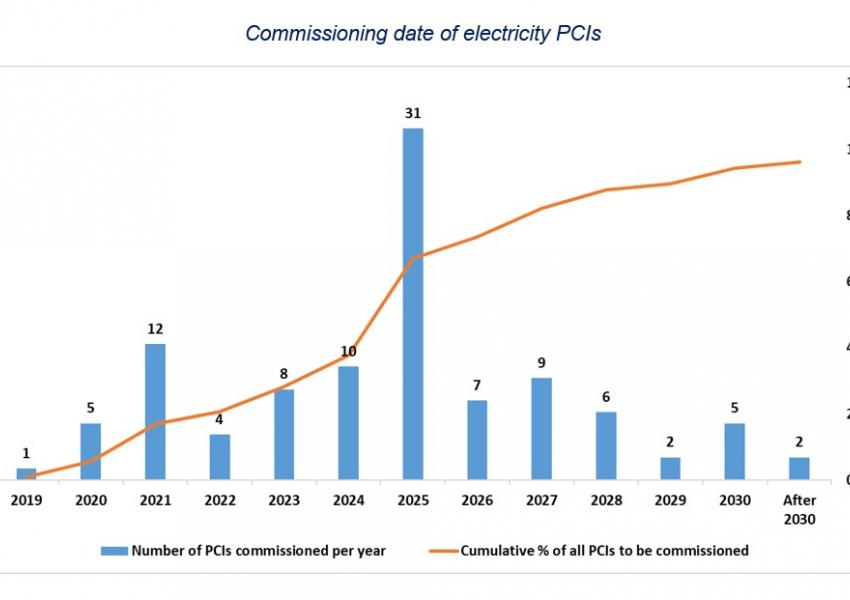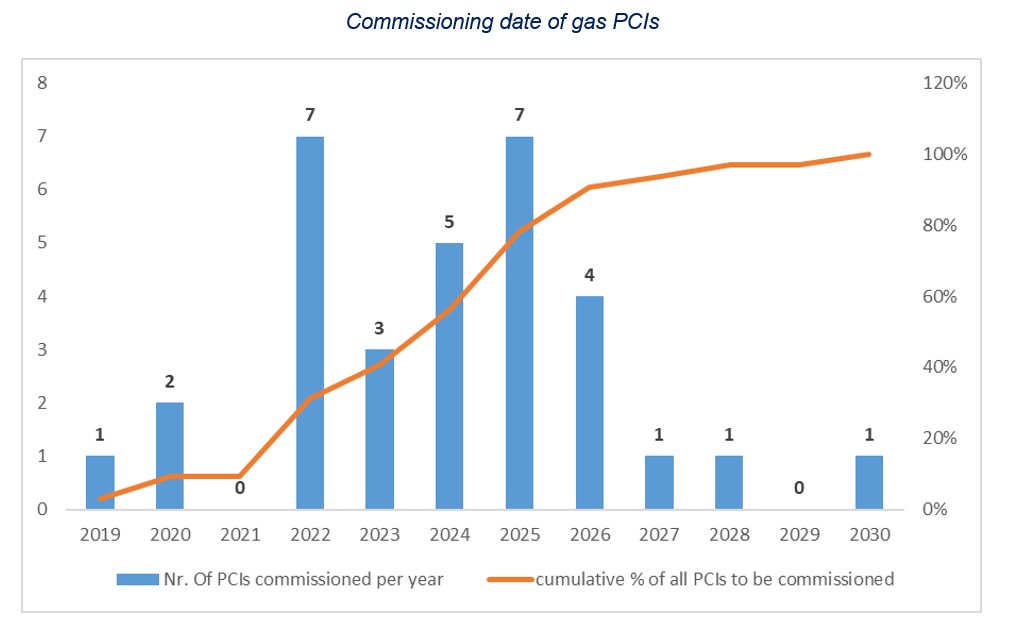 The report also warns about potentially non-robust PCIs, which did not carry out any work or activity during the reporting period, being on hold or rescheduled by the project promoters for at least 2 years, and/or failed to move forward from an early advancement status for several years.
ACER calls for additional scrutiny during the PCI selection for such projects to ensure the robustness of the 5th PCI list, so that only projects which are clearly a priority are included.​​​
Robust PCIs are crucial to achieve carbon-neutral energy systems in the future
Energy networks play a key role in the transition to carbon-neutral energy systems. As PCIs are key cross-border electricity and gas infrastructure projects that enhance the links between the energy systems across Europe, they also play a crucial role in helping the EU to achieve its energy policy and climate objectives by delivering socio-economic and environmental benefits.
Access the PCI Report​ and related Annex I for project specific information on electricity PCIs and Annex II for further information on Gas PCIs.
----------------------------------------------------​-------------------------------
Background information​
By way of background, the broader framework in Europe for cross-border energy infrastructure (the TEN-E framework) is currently under negotiation by the European Parliament and the Council.
Here, ACER, together with CEER, has made several recommendations on how to improve the overall PCI framework (including the governance of infrastructure development, the scope of PCIs and the TEN-E processes) with the aim of promoting a neutral and independent technical assessment and ensuring support to those projects bringing most benefits for the European Green Deal and to avoid any risks of unjustified costs for consumers.
For more information, please refer to ACER-CEER Position Papers of 5 March 2021 and 19 June 2020 as well as earlier ACER Position Papers published in 2017 and 2016.