9.7.2020
Building trans-European energy infrastructure: ACER reports delays but less project rescheduling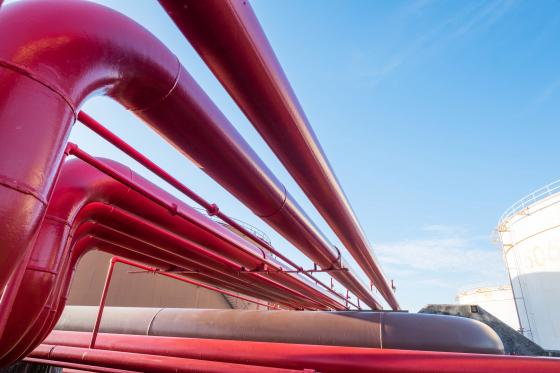 ​The implementation of the Projects of Common Interest (PCIs) for Trans-European Energy Infrastructure continues experiencing delays - 38% for gas and 27% for electricity projects - according to the latest consolidated report published today by the European Union Agency for the Cooperation of Energy Regulators (ACER). However, voluntary rescheduling has decreased significantly, suggesting a more robust PCIs list.  The investment costs of all projects amount to €90 billion.​
​​The sixth edition of the ACER annual report on the progress of Projects of Common Interest for trans-European Energy Infrastructure reviews the fourth list of PCIs, published biennially. This list, presented in October by the European Commission, identifies the most important projects interconnecting electricity, gas and smart grids networks across the EU, so that these projects can benefit from simplified permitting and the right to apply for EU funding from the Connecting Europe Facility.
Were projects ready to get on the list?
Among the 106 projects for electricity and 32 for gas included in the list, ACER often finds a dichotomy between two strategic objectives: getting on the list, which makes a given  project eligible for quick implementation and grants, and getting the project ready in terms of quality planning, permitting, and securing non-subsidised financing. Some project promoters are concentrating on the pursuit of the first at the expense of the second.
Promoters of gas PCIs should adapt to the evolution the EU gas sector is facing. Particularly, the economic recovery plans will provide better chances to sustainable, future-proof and "shovel-ready" projects. Project promoters should also expect that regulators and other decision-makers may wish to insist on specific preconditions in terms of project maturity and proper risk mitigation - including compliance to long-term climate goals -, before seriously considering to finance a project.
ACER and CEER have recently published a joint position paper ahead of the upcoming revision of the Trans-European Energy Networks Regulation (TEN-E Regulation). Among other topics, the paper highlights the importance of ensuring that sustainability is taken into account sufficiently for new gas infrastructure projects, as well improving the governance arrangements with respect to energy infrastructure investments.
Find out more in the
PCI​ Report.​