24.9.2020
Most trans-European energy projects allocate costs on a territorial basis, decisions appear to be taken to enable EU grants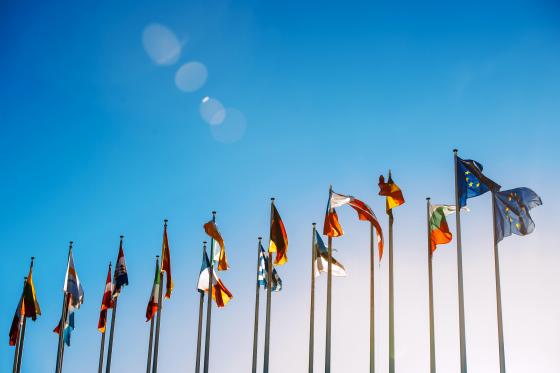 The new report
​​​Most Cross-Border Cost Allocation Decisions (CBCA) for trans-European energy infrastructure are based on the so-called territorial principle so each country covers the project costs on its territory without cross-border compensation payments, according to the Fourt​h​ Monitoring Report on CBCA decisions published today by the European Union Age​ncy for the Cooperation of Energy Regulators (ACER). The Agency also finds that these decisions have a strong link with requests for EU funding for works under the Connecting Europe Facility (CEF) programme aimed at promoting growth through infrastructure.

What is a CBCA Decision?​

Based on a cost-benefit analysis, CBCA decisions may lead to cost sharing between countries which significantly benefit from the PCIs. For example, one or more net benefiting countries provide compensation payments to one or more countries showing a net negative impact from the project implementation (cost bearers). In practice, however, as the report shows, most decisions follow the so-called territorial principle.​​

Main findings of the report:​

Only 21% of the CBCA decisions establish cross-border payments between the hosting countries or deviate from the traditional approach in some other way.

​Strong link found between CBCA decisions and requests for EU funding for works under the Connecting Europe Facility (CEF) programme. 90% of electricity and 57% of gas projects for which a CBCA decision was taken until June 2019 -deadline for the last concluded CEF call- were awarded grant for works. 

The number of CBCAs has become balanced between gas and electricity after an initial prevalence of gas projects.


75% of the CBCA decisions are concluded for projects located in the Baltic region and between EU Member States in Central and Eastern Europe.

NRAs reached agreements in all cases except two, which were referred to ACER.

In terms of participation, the NRAs from Latvia (10), Estonia (7), Lithuania (7), Poland (5), Bulgaria (4), France (4) and Romania (4) have been involved the most in CBCA decisions.​
The future of CBCAs
CBCA decisions may play a more important role for implementing cross-border projects in the years to come. More electricity interconnections will be needed to facilitate the integration of increased renewable power generation in view of decarbonisation objectives, such as the deployment of vast offshore wind generation capacity. These developments may result not only in step-change in electricity infrastructure rollout, but also in a less territorial approach to cost allocation, especially in case many Member States become "transit countries" as opposed to "off-take countries".
In gas, retrofitted interconnections could enable a pan-European market for decarbonised gases like hydrogen and support the integration of more renewable energy. Robust and reliable cost-benefit analyses are needed to inform decision-makers on the distribution of expected benefits across borders.
The ACER-CEER Position on the Revision of the TEN-E Regulation and infrastructure governance reflects on the use of CBCA decisions so far and contains proposals for improving the relationship between the CBCA and the CEF, among others, by reconsidering their mandatory link.​​