11.2.2021
Regulatory treatment of Power-to-Gas: second Paper in the ACER/CEER European Green Deal Regulatory White Paper series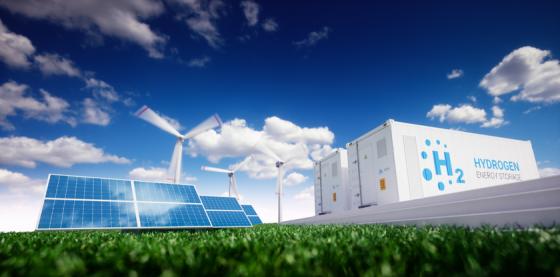 Power-to-Gas consists of transforming electricity into renewable gases contributing to optimise the energy system as a whole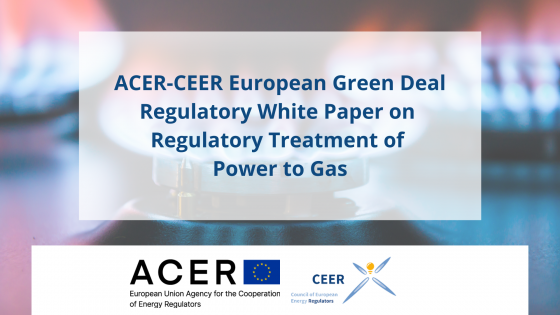 ​​The EU Agency for the Cooperation of Energy Regulators (ACER) and the Council of European Energy Regulators (CEER) publish today a White Paper with recommendations on how to regulate Power-to-Gas facilities​ in the context of a European Integrated Energy System, which is fundamental to implementing successfully the European Green Deal. Power-to-Gas consists of transforming electricity into renewable gases, and thus contributing to optimise the energy system as a whole with renewables.
This paper is the second in a new series of ACER/CEER European Green Deal Regulatory White Papers following the publication of the pure hydrogen networks paper earlier this week. The aim is to deepen understanding on the regulatory aspects of Green Deal issues and to assist the European Commission in assessing various options as part of the preparations for legislation on hydrogen and energy system integration.
The paper​ provides the following 7 recommendations on regulating power-to-gas facilities:
Revisit the current set of definitions for major activities in the context of integrated gas and electricity sectors
Consider investment and management of power-to-gas installations as market-based activities which are open to competition among market players
Allow involvement of system operators in the development and operation of power-to-gas installations only in exceptional cases
Include power-to-gas installations and their suitable locations in system needs analysis
Define cost-reflective network tariffs, which should be applied to comparable activities across the electricity and gas sectors in a technologically-neutral way
Avoid distortive effects of taxes and levies on the integrated energy system
Ensure traceability of renewable energy throughout the integrated energy system.

Background
​​Energy System Integration consists of taking advantage of synergies between the various energy carriers (electricity, heat, cold, gas, solid and liquid fuels) and the end-use sectors (buildings, transport, industry) in order to achieve an EU carbon neutrality by 2050.
Following the release of the European Commission's European Union Green Deal at the end of 2019, the European Commission issued the Communication "Powering a climate-neutral economy: An EU Strategy for Energy System Integration" (July 2020), which proposes policy and legislative measures at EU level to​ gradually shape a new integrated energy system.
Do you want to know more about Energy System Integration?​​
​​​You can consult the related section of ACER's website, which provides an overview on Energy System Integration and on the work in progress of the European Commission, the European Parliament and of ACER. The webpage includes three sub-sections: