ACER webinar: security of electricity supply in Europe
Online
11/10/2023 10:00 - 11:00 (Europe/Brussels)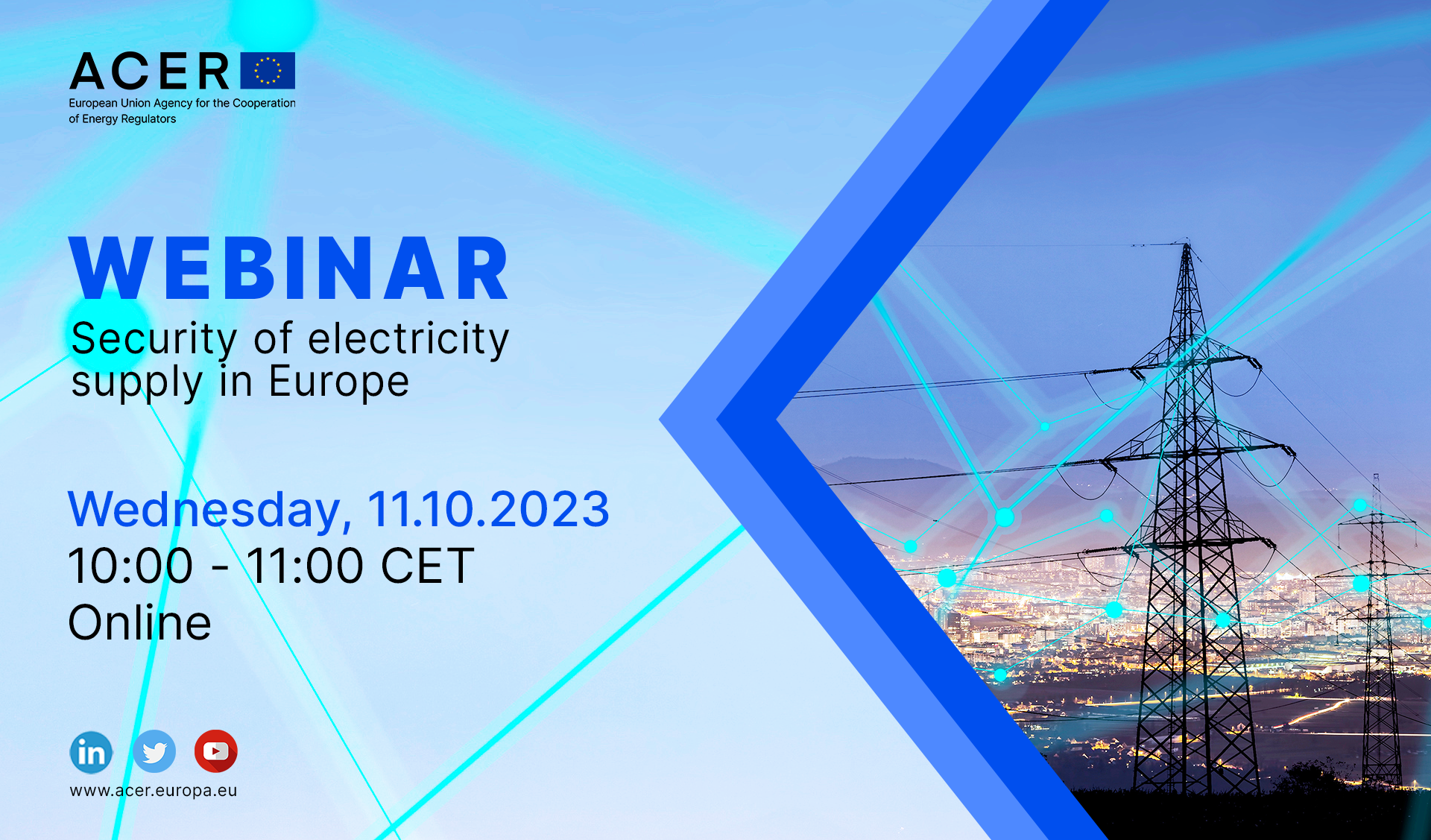 What is it about?
On Wednesday, 11 October 2023, ACER will hold a webinar to present the key findings of its 2022 security of electricity supply monitoring report. The webinar will include a panel discussion with key experts on the topic.
The report will be published a week before the webinar and focuses on:
Lessons learnt from a winter of crisis;
Implementation status of the adequacy framework;
Capacity mechanisms; and
Other measures to cope with security of supply.
The report identifies areas of improvement in the area of security of electricity supply and provides recommendations for an enhanced implementation of the adequacy framework.
Background:

The Clean Energy Package tasked ACER to monitor the performance of Member States in the area of security of electricity supply and the relevant security of supply measures. In 2022, ACER published its first dedicated report on the matter. This year's report discusses the experience of winter 2022/2023, it analyses selected design features of capacity mechanisms and reflects on the interactions between the adequacy and the risk preparedness frameworks.