Second ACER webinar on gas transmission tariffs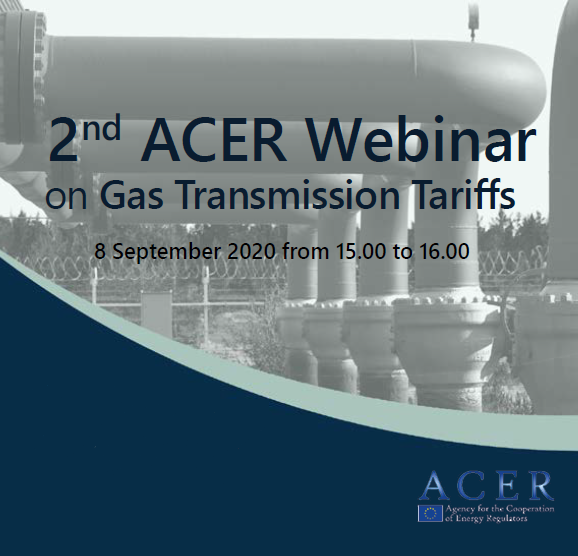 What is it about?
On Line - WebEx, 08 September, 2020. From 3:00 PM to 4:00 PM
The webinar will include speakers from the Agency, Eurogas and the European Federation of Energy Traders (EFET).
The second half of the webinar will allow time for a dedicated Q&A session with the audience.

The third webinar on 15 September will be about the consequences of the energy transition on transmission tariffs. ​
Webinar presentation​​