ACER webinar: monitoring barriers to electricity demand response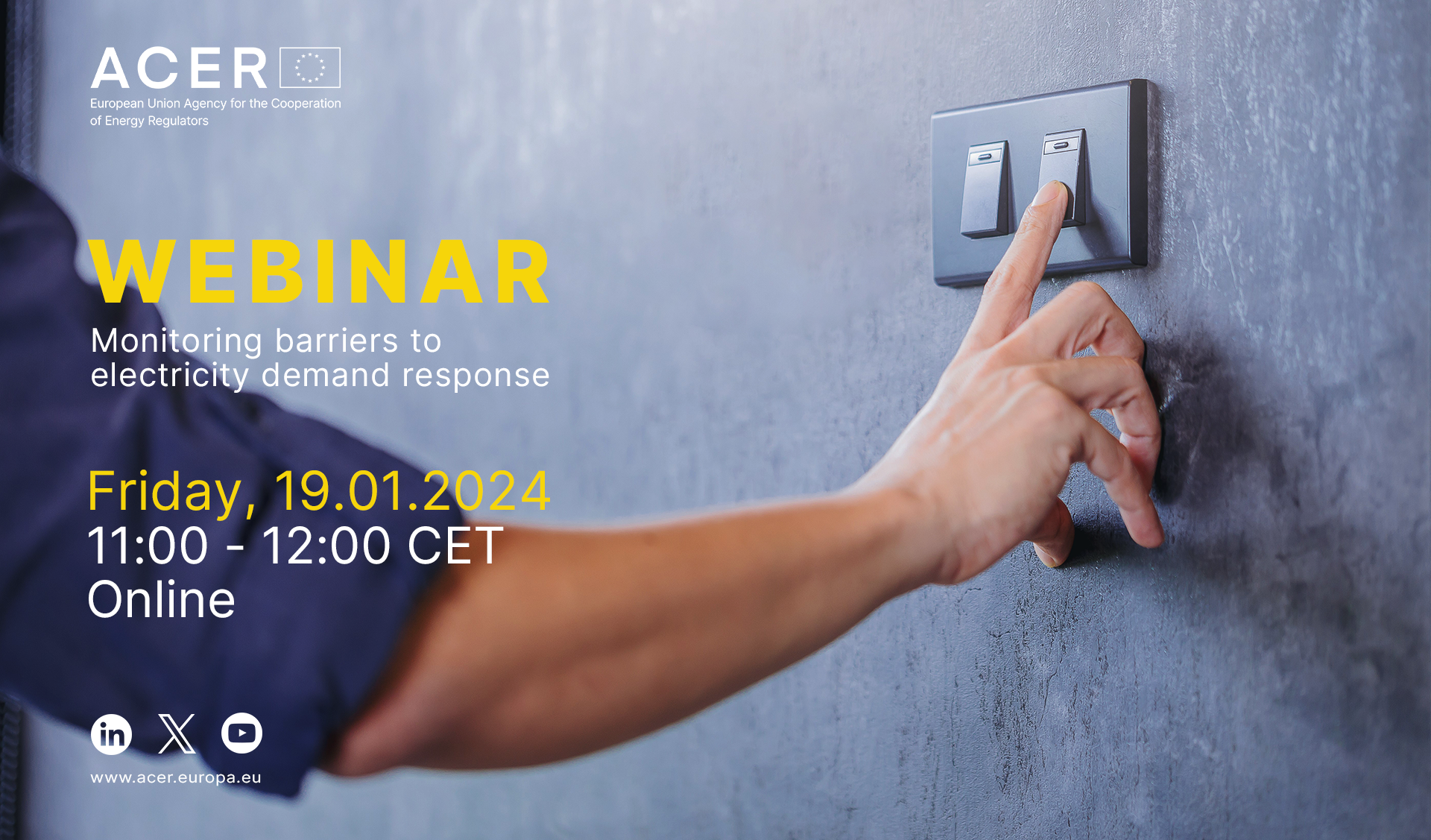 What is it about?
ACER is organising a webinar to present the conclusions of its report on monitoring the barriers to electricity demand response, which is part of the 2023 Market Monitoring Report series. The report will be published in mid-December 2023.
Event objective:
With this online event, ACER intends to:
Showcase the benefits of having an interconnected and flexible electricity network system in Europe.
Present the main barriers to demand response and why it is important to remove them.
Highlight the conclusions of its report and discuss them with a panel of experts.
Address stakeholders' questions and gather their views.
ACER will also run a public consultation (from 15 December 2023 to 26 January 2024) to gather stakeholders' inputs on the prioritisation of strategies for overcoming barriers to demand response. Based on the inputs received, ACER will focus its 2024 market monitoring work on the most relevant barriers.
Background:
What is electricity demand response?
Electricity demand response occurs when consumers (or aggregators on their behalf) adjust their consumption or production in response to price signals. Still, in all Member States, many barriers to demand response persist. ACER monitors and reports annually on the barriers faced by the electricity market participants.